ExactRail is Attending Amherst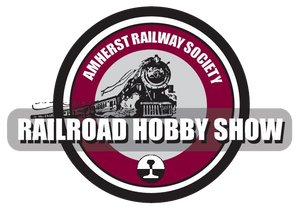 ExactRail is preparing to depart for our 7th Railroad Hobby Show put on by the Amherst Railway Society on January 30th & 31st.  
The Amherst Railway Society started as a small group in the mid 1960s.  Over time, a small get-together of like minded individuals grew into one of the largest model railroading shows in North America.  Since 1982, the Railroad Hobby Show has been held at the Eastern States Exposition Fairgrounds in West Springfield, Massachusetts.
If you are attending, stop by our booth located at Section 39 in the Better Living Center.
Happy Railroading!
Chris Brimley
Leave a comment
Comments will be approved before showing up.